Digital Marketing Reporting
Your Clients Will Love
in Under 5 Minutes
Monitor and report on digital marketing activities for any number of clients across 50+ platforms. Utilize customizable templates and automation to ensure a seamless reporting experience.
Powering reporting for 3,000+ Digital marketing agencies globally





With Oviond, you can consolidate all your client data in one place. Monitor performance, simplify reporting, and keep your clients informed with white label reporting from your agency.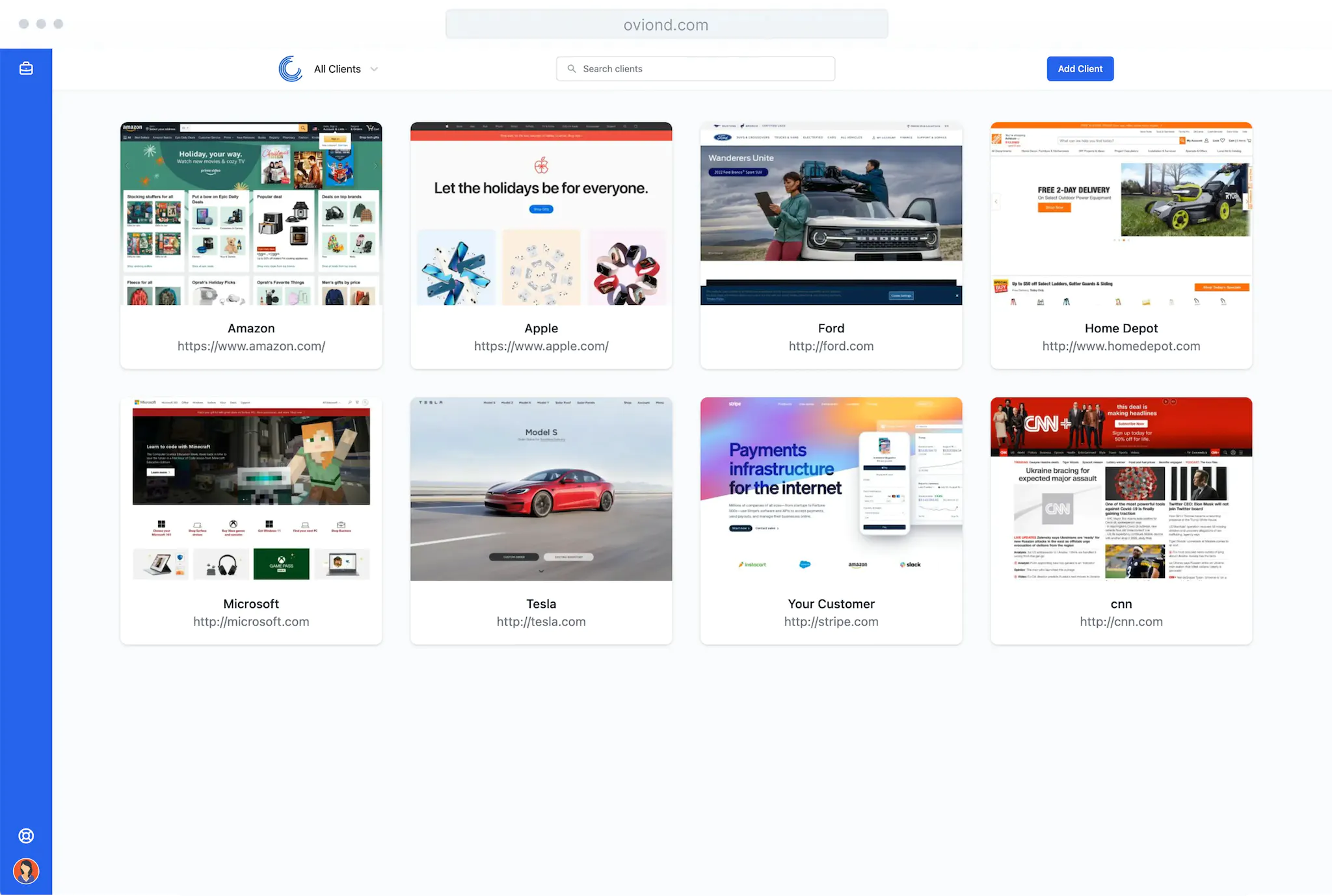 Connect to Your Favorite Marketing Tools
Oviond integrates with over 50 popular marketing tools including Google Analytics, Facebook, LinkedIn, Instagram, Mailchimp, and more.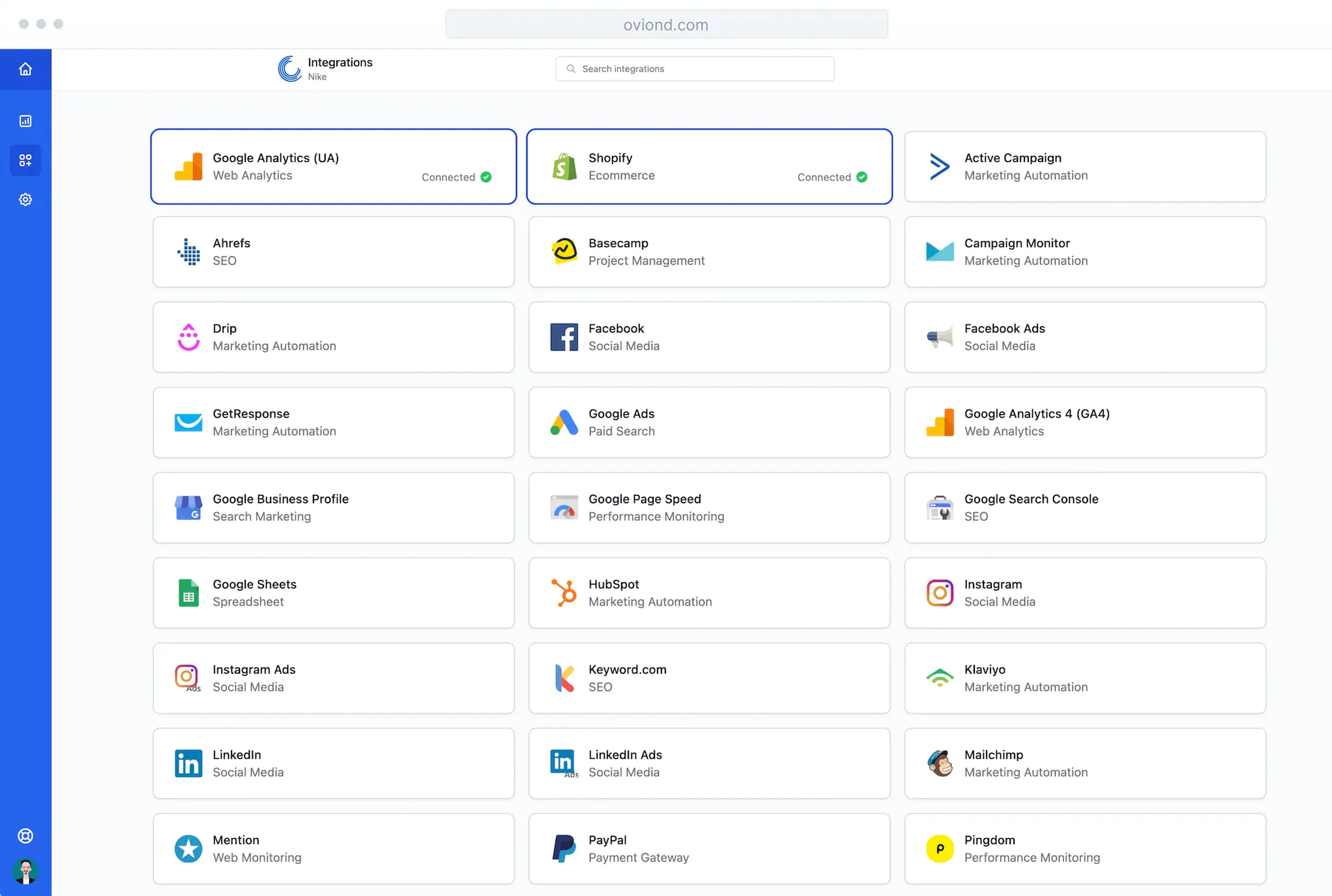 Build a Comprehensive Marketing Dashboard
Uncover the power of Oviond's Marketing Dashboards. Keep your clients informed and monitor marketing activity across more than 50 data sources, all from a single centralized hub.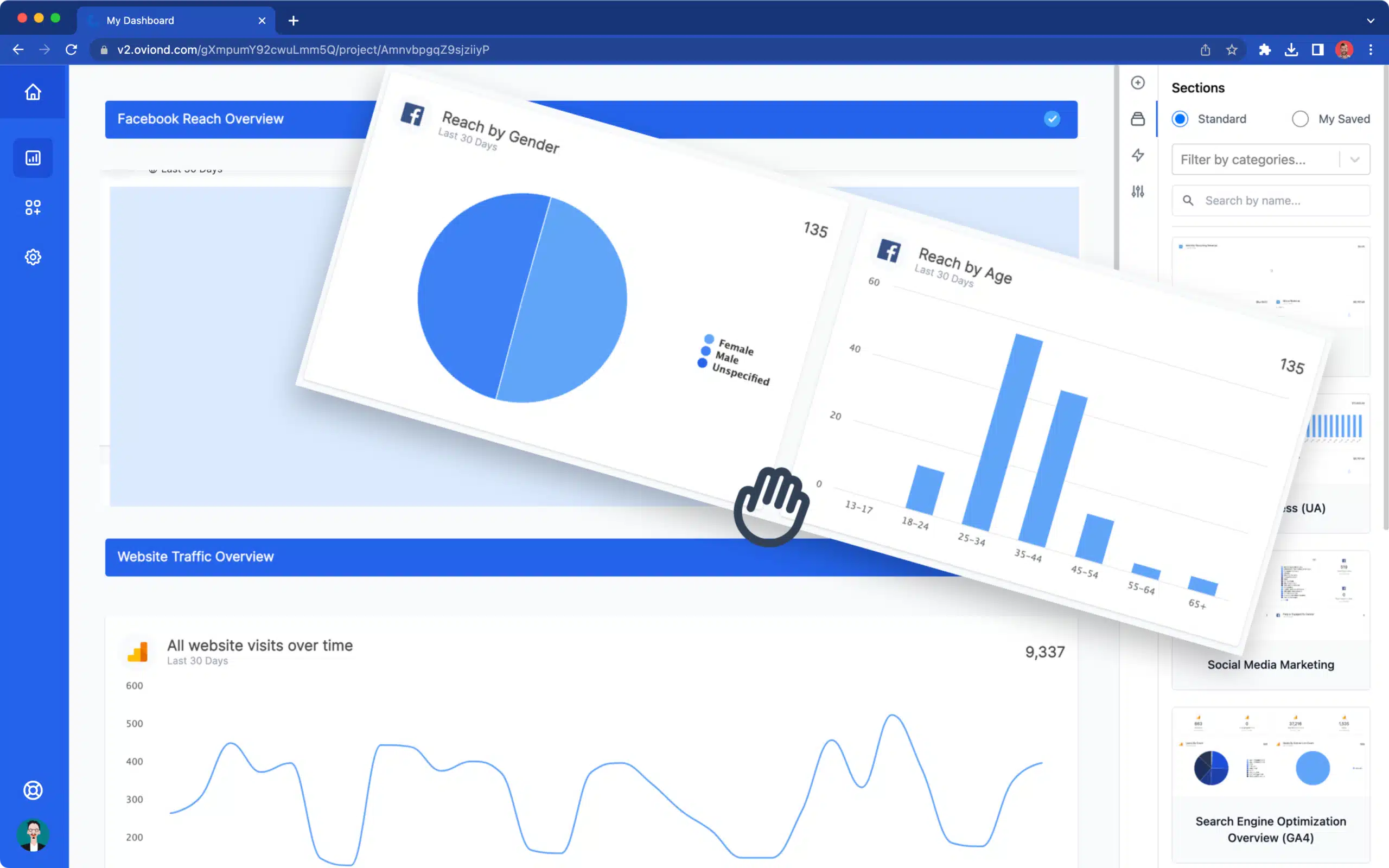 Simplify Your Digital Marketing Reporting
Our reporting software is designed for marketing agencies. Effortlessly monitor and report on campaigns across clients and multiple marketing platforms.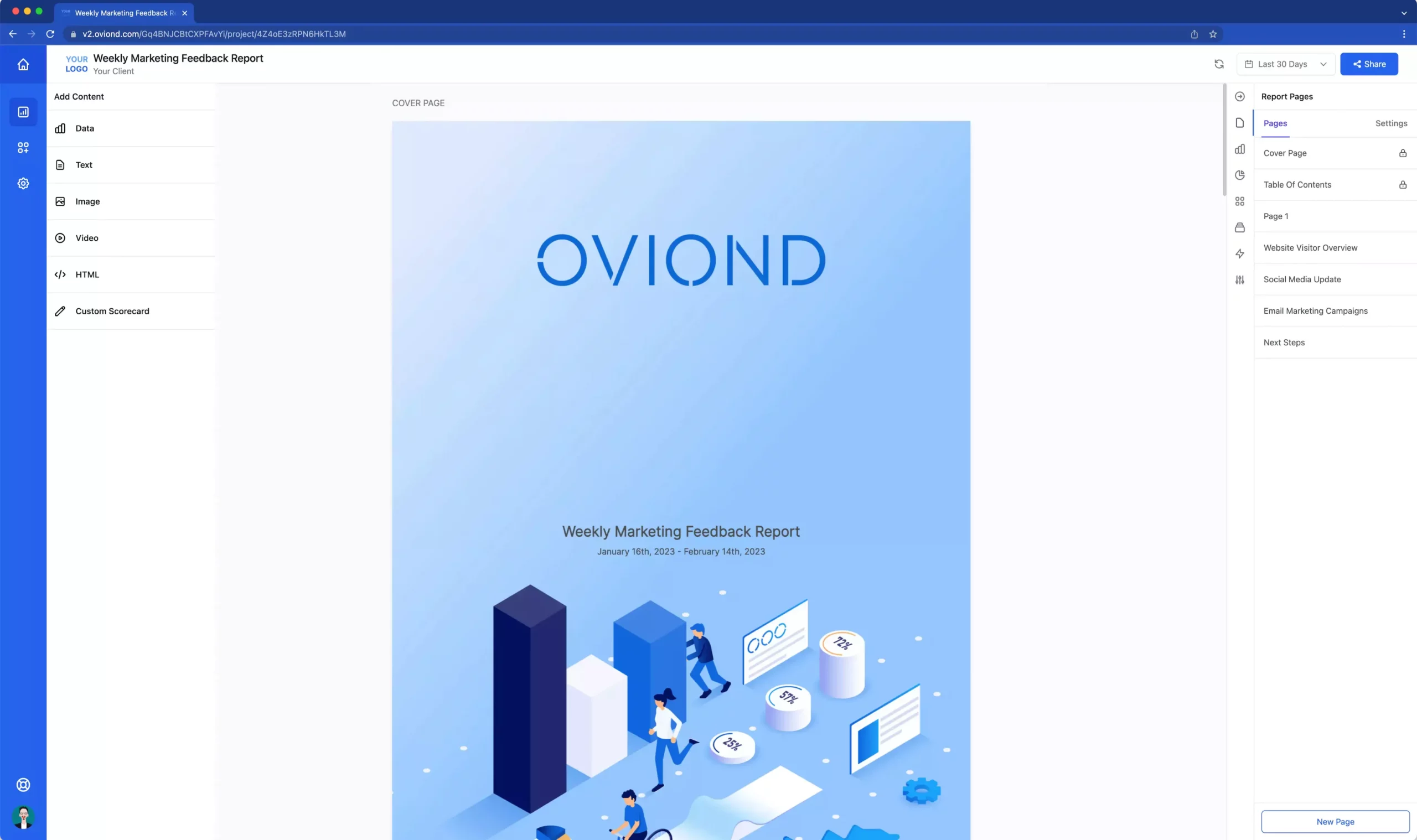 Features For Enhanced Digital Marketing Reporting
Step into a new era of digital marketing reporting with Oviond's innovative features. Explore how our tools can simplify your reporting, enrich your presentations, and empower your decision-making.
Your Partner in Strategic Marketing Monitoring & Reporting
Whether you're a digital marketing agency, a marketing team, or a small to medium business, Oviond has a solution tailored for you. Explore how our platform can transform your digital marketing reporting, improve your monitoring strategies, and drive your success.
Start Your 15-Day Free Trial Today
Discover the benefits of a customized digital marketing dashboard solution for your agency. Start your 15-day free trial today and see for yourself how Oviond can streamline your operations and enhance client satisfaction.