Accelerate Your Agency's Growth
with Simple Reporting
Oviond automates reporting from over 50 marketing platforms, making it easy to keep clients happy, save time, and grow your marketing agency.
Powering reporting for 3,000+ Digital marketing agencies globally





With Oviond, you can consolidate all your client data in one place. Monitor performance, simplify reporting, and keep your clients informed with white label reporting from your agency.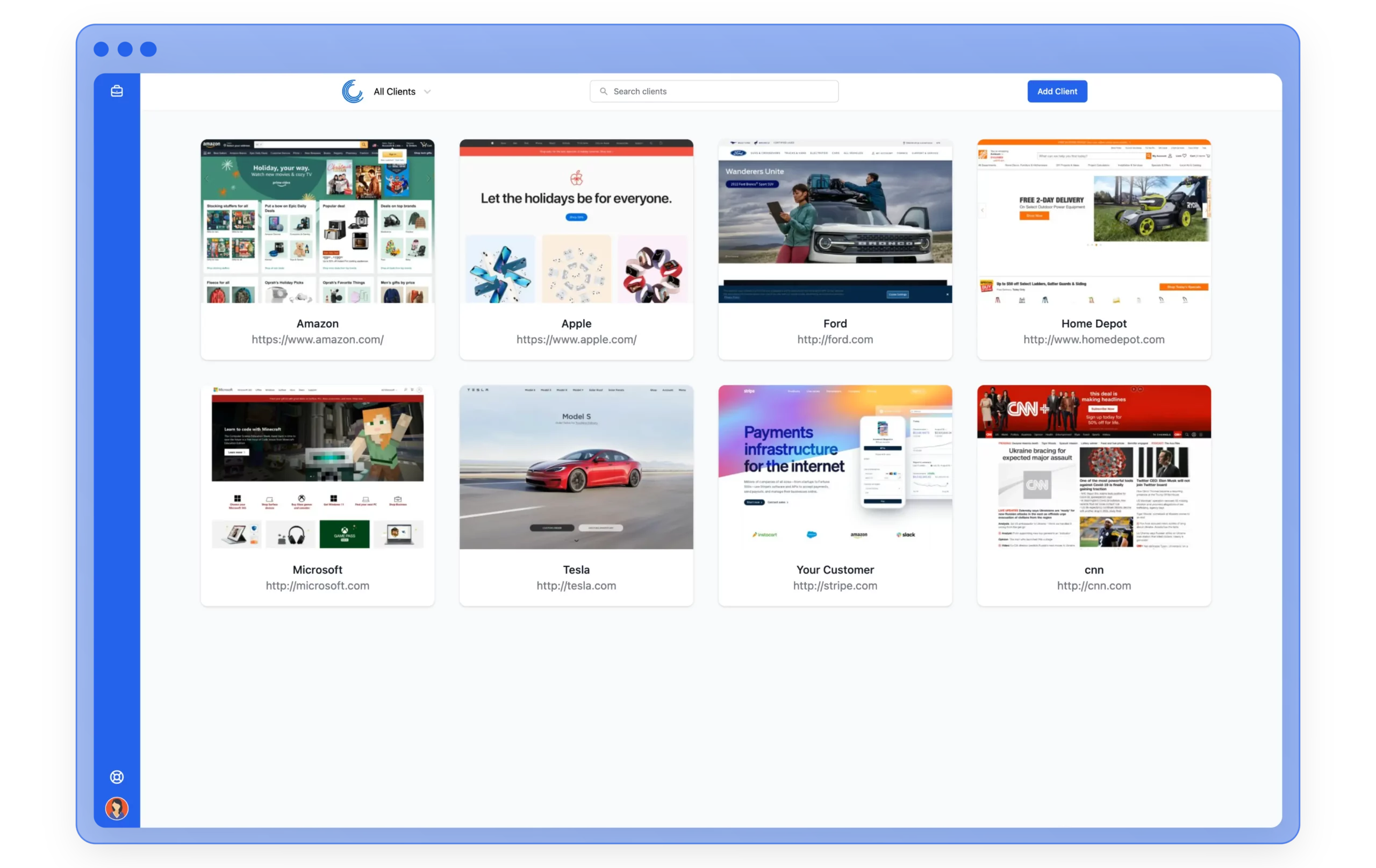 Connect client data effortlessly; say goodbye to toggling between platforms and accounts. All marketing data in one place, ready to use instantly, always available and always up to date for 1 or 1000 clients.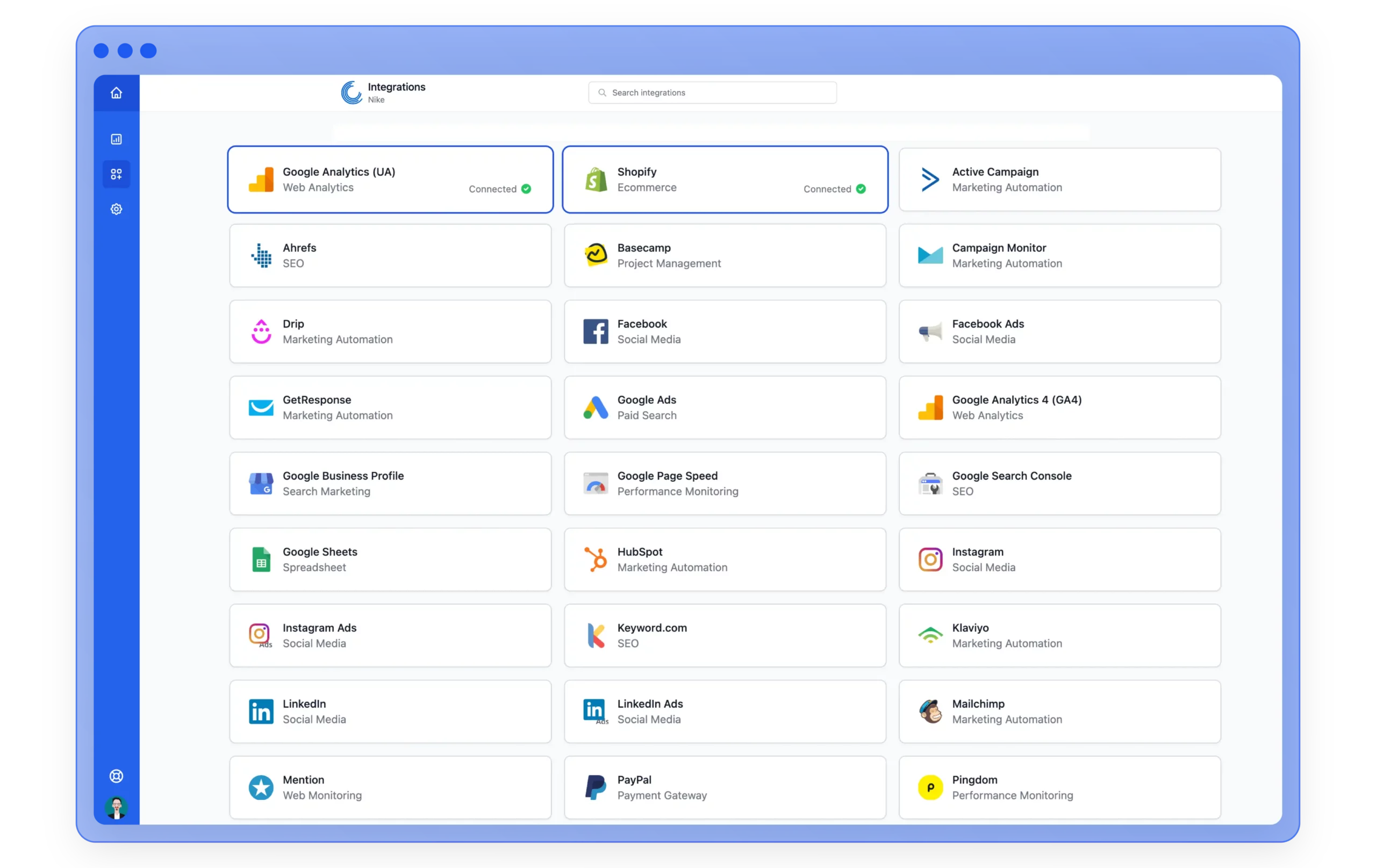 Start with a template or make your own from scratch. Oviond helps you see opportunities quickly, focus on important metrics, and make smart decisions easily. This means less stress for your agency, better ROI for your clients, and everyone stays updated.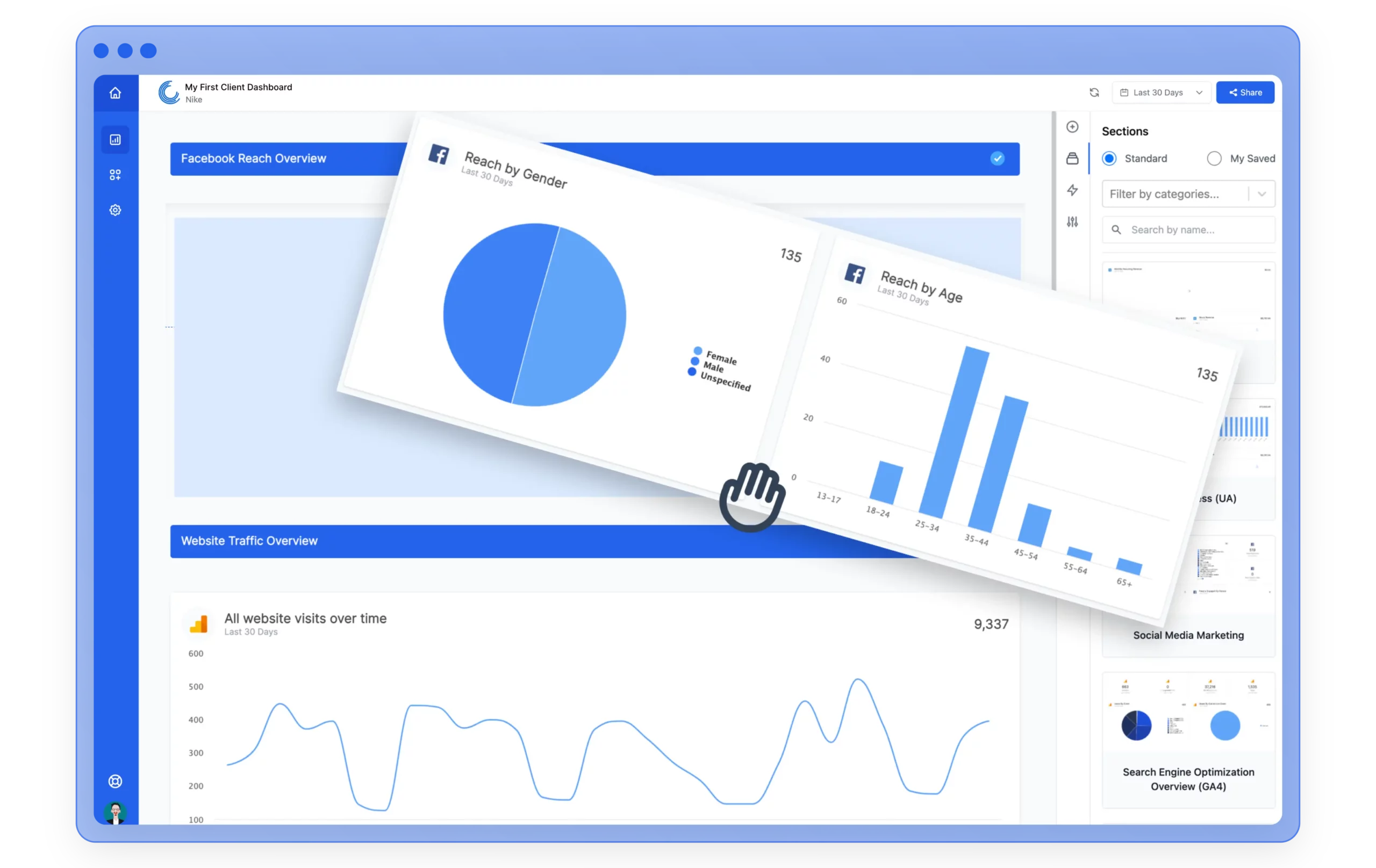 Delight your clients with simple, straightforward reports. Start with a template or build your own multi-page format. Automate to save time. Demonstrate your value by highlighting wins and opportunities for improvement, and keep clients engaged with scheduled email updates.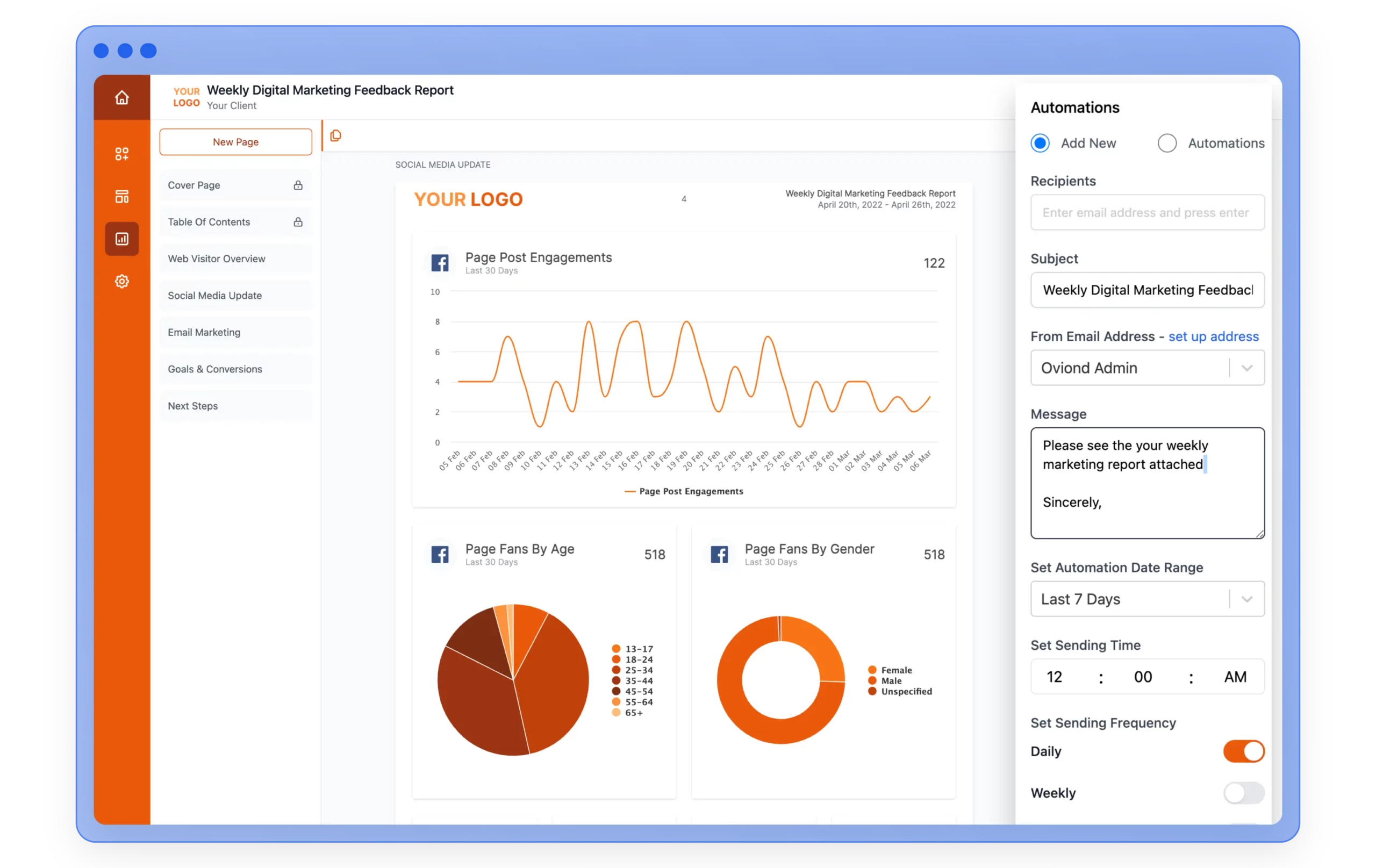 Features For Enhanced Digital Marketing Reporting
Step into a new era of digital marketing reporting with Oviond's innovative features. Explore how our tools can simplify your reporting, enrich your presentations, and empower your decision-making.
Your Partner in Strategic Marketing Monitoring & Reporting
Whether you're a digital marketing agency, a marketing team, or a small to medium business, Oviond has a solution tailored for you. Explore how our platform can transform your digital marketing reporting, improve your monitoring strategies, and drive your success.
Start Your 15 Day Free Trial Today
Discover the benefits of a customized digital marketing dashboard solution for your agency. Start your 15-day free trial today and see for yourself how Oviond can streamline your operations and enhance client satisfaction.