Marketing, Monitoring & Reporting Dashboards
Discover the power of Oviond's Marketing Dashboards: an all-encompassing marketing, data and analytics platform designed to help you track, measure and report your marketing efforts across clients and marketing platforms.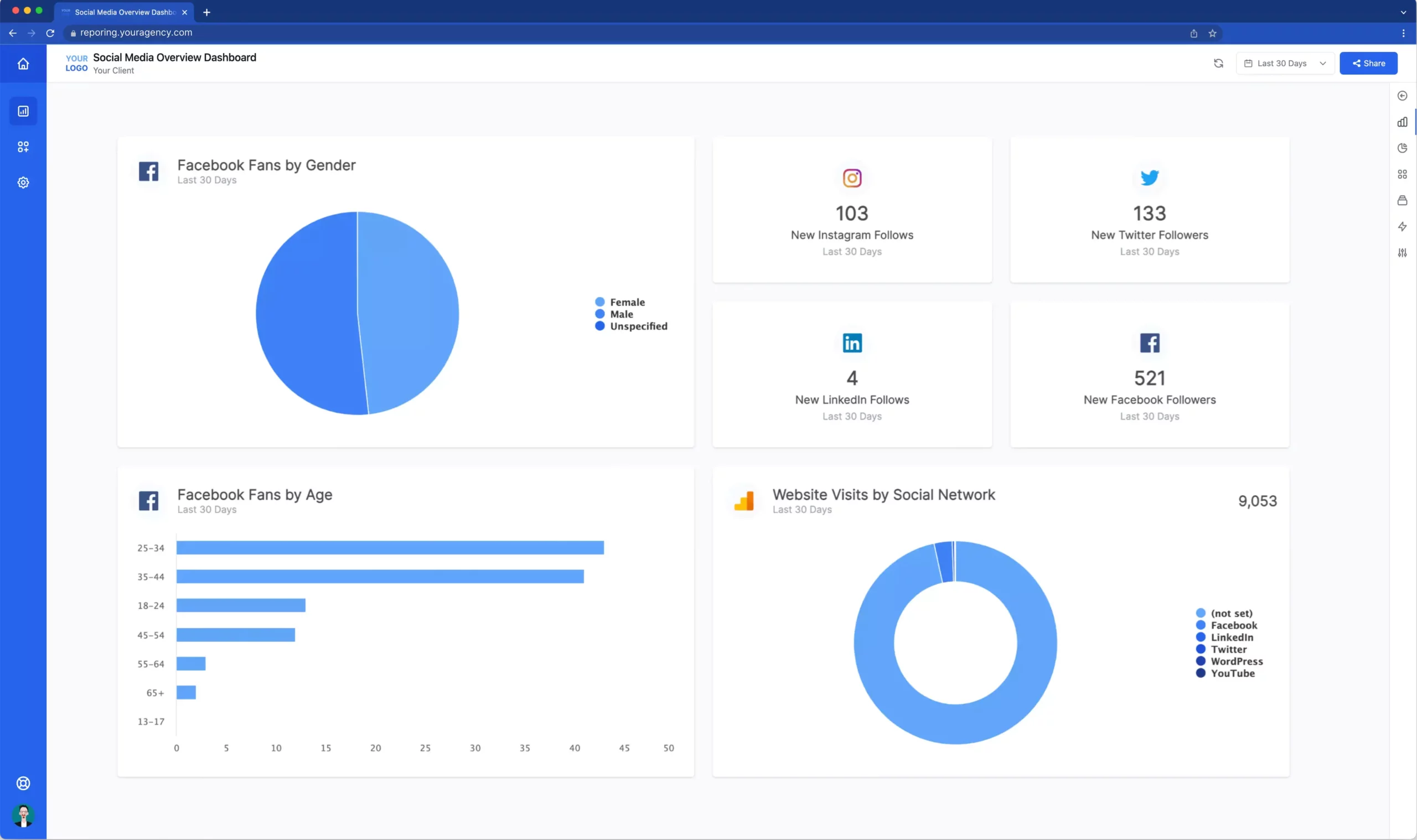 Your Agency's Centralized Data Hub
Oviond is your agency's centralized data hub, aggregating your marketing data from major platforms like Google Analytics, Facebook Ads, HubSpot, and more. With our marketing dashboards, you can easily analyze your data in one place, ensuring a comprehensive view of your marketing efforts across your clients.
White-Label Marketing Dashboards
Boost your agency's brand image with Oviond's white-label solution. Deliver personalized and branded marketing dashboards, effortlessly incorporating your logo and branding to create polished, client-facing dashboards.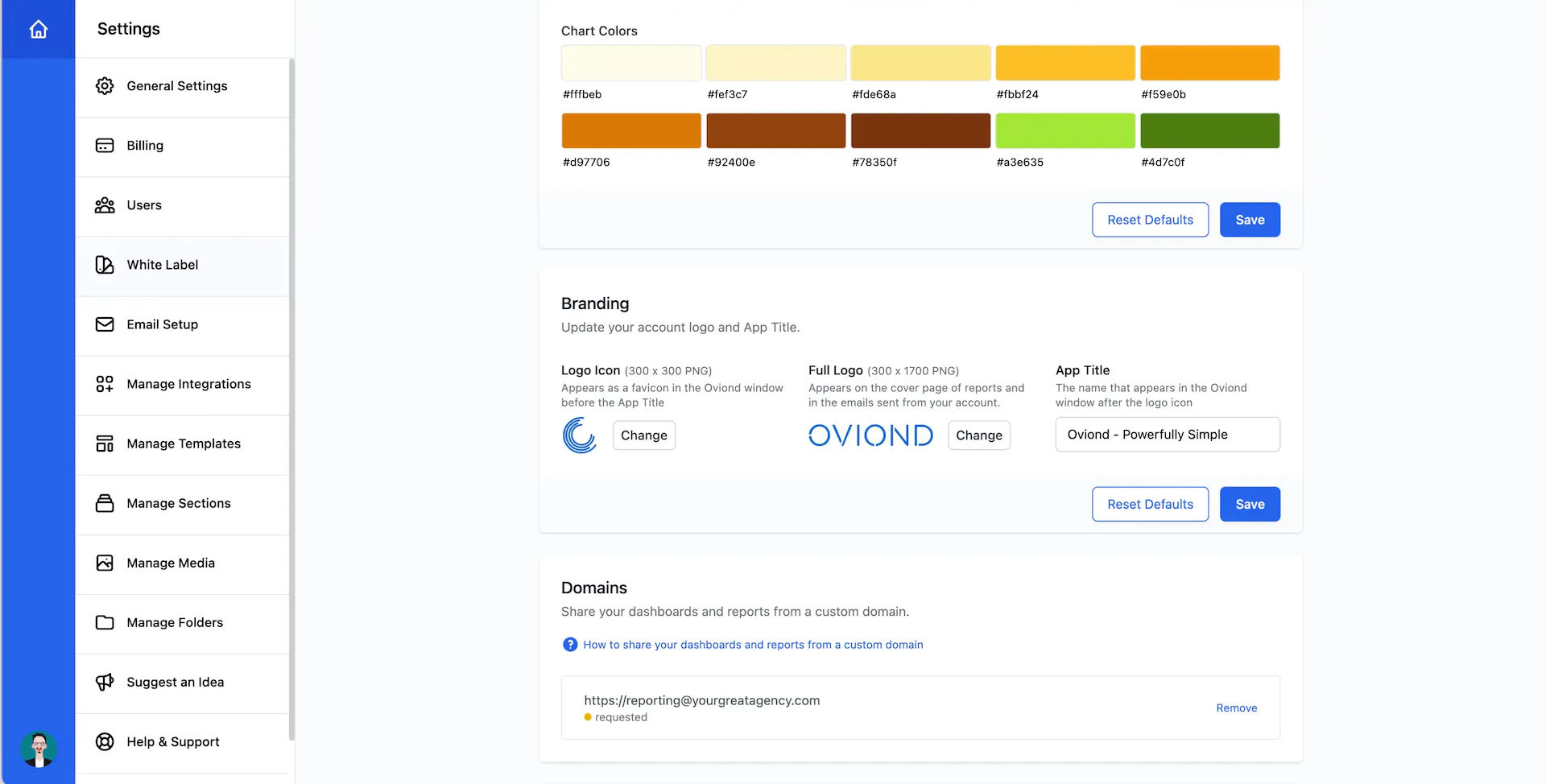 Automated Marketing Dashboards
Keep your clients engaged and informed with automated dashboard updates. Enhance client satisfaction and retention with automatic daily, weekly, or monthly dashboard updates sent from your agency's email address.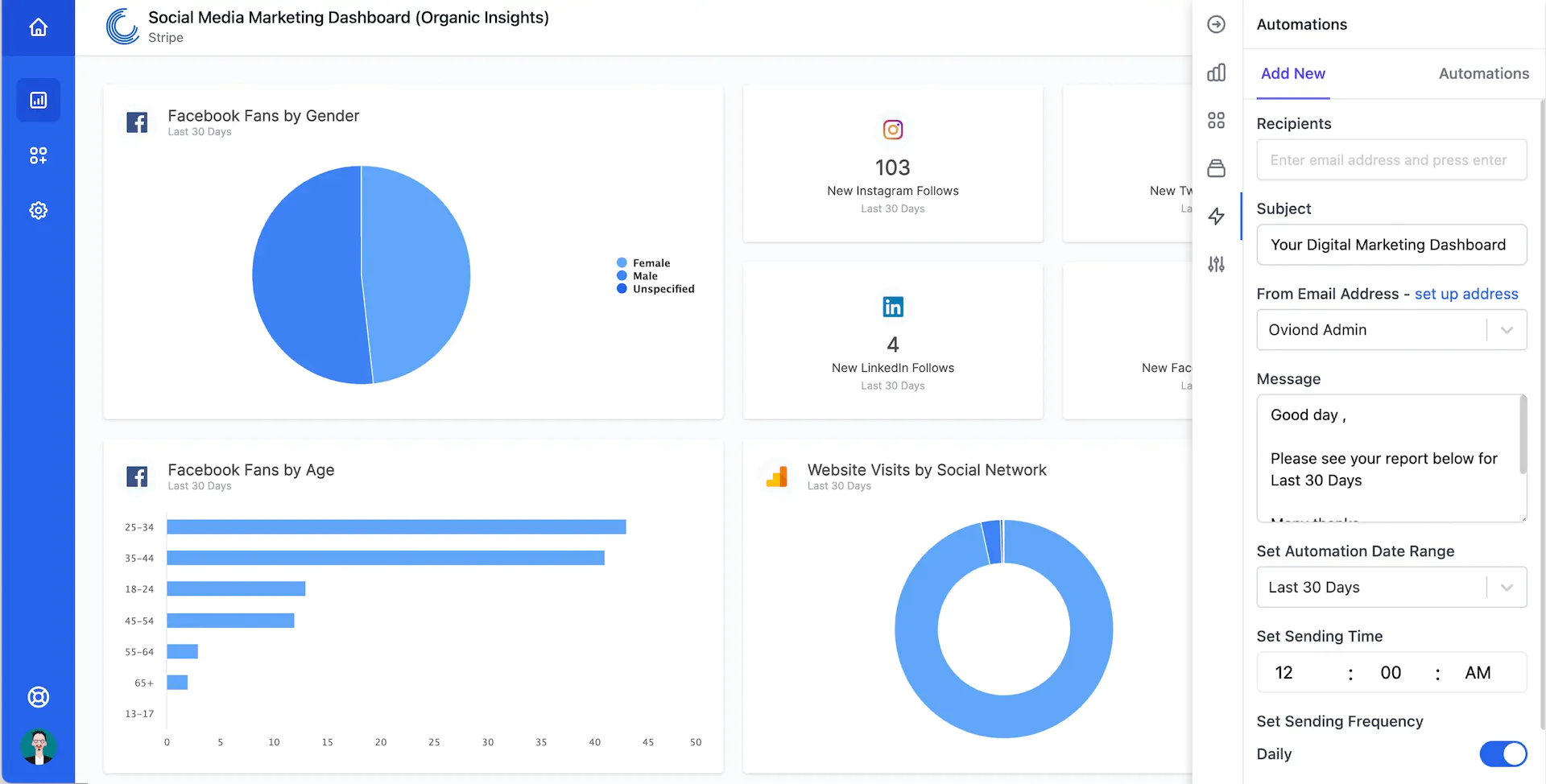 Drag & Drop Dashboard Builder
Easily create marketing dashboards with our drag-and-drop builder. Seamlessly integrate data from connected platforms and support your data with insights, images, video, and custom HTML.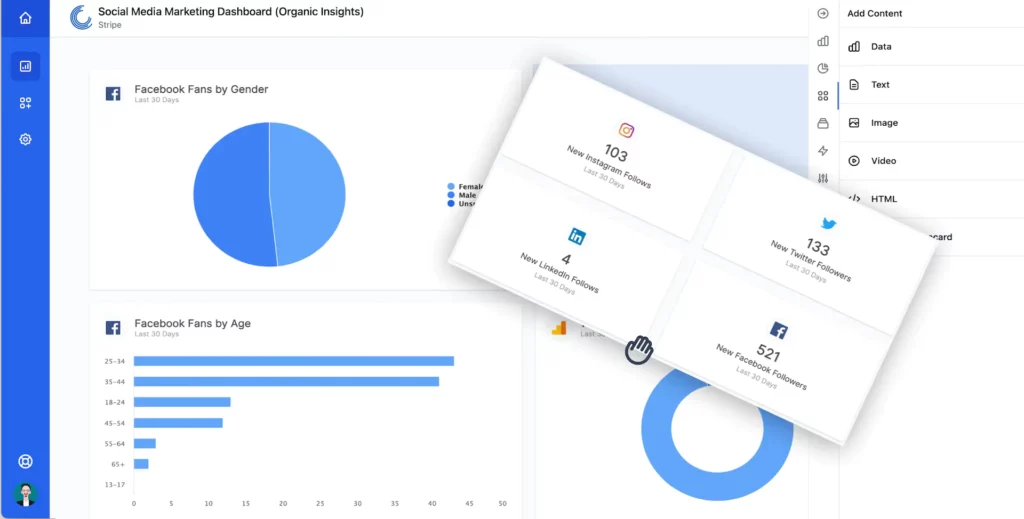 Monitoring and Reporting Dashboard Features
Discover the power of Oviond's feature-rich dashboards. With seamless data integration, customizable templates, and automated updates, our tools are designed to streamline your marketing strategy and deliver impactful results.
Ready-to-Use Marketing Dashboard Templates
Simplify your reporting process with Oviond's ready-to-use dashboard templates. Designed for various industries and channels, our templates ensure consistency, professionalism, and efficiency
Oviond's Marketing Dashboards Frequently Asked Questions
Find answers to the most common questions about Oviond's marketing dashboards for agencies. Learn how our platform can help you streamline processes, deliver better results, and grow your agency.
Start Your 15-Day Free Trial Today
Discover the benefits of a customized digital marketing dashboard solution for your agency. Start your 15-day free trial today and see for yourself how Oviond can streamline your operations and enhance client satisfaction.