The Oviond Affiliate Program
Join our Affiliate Program and enjoy a 30% recurring commission. No entry fee, just endless opportunities.
Showcase results and impact with Oviond
Impress clients with professional reports. Showcase results and drive success
The Oviond Affiliate Program offers a lucrative opportunity to earn a 30% recurring commission. This means that for every referral that becomes a paying customer, you earn a commission not just once, but for the lifetime of the account. This can result in a steady and significant income stream over time.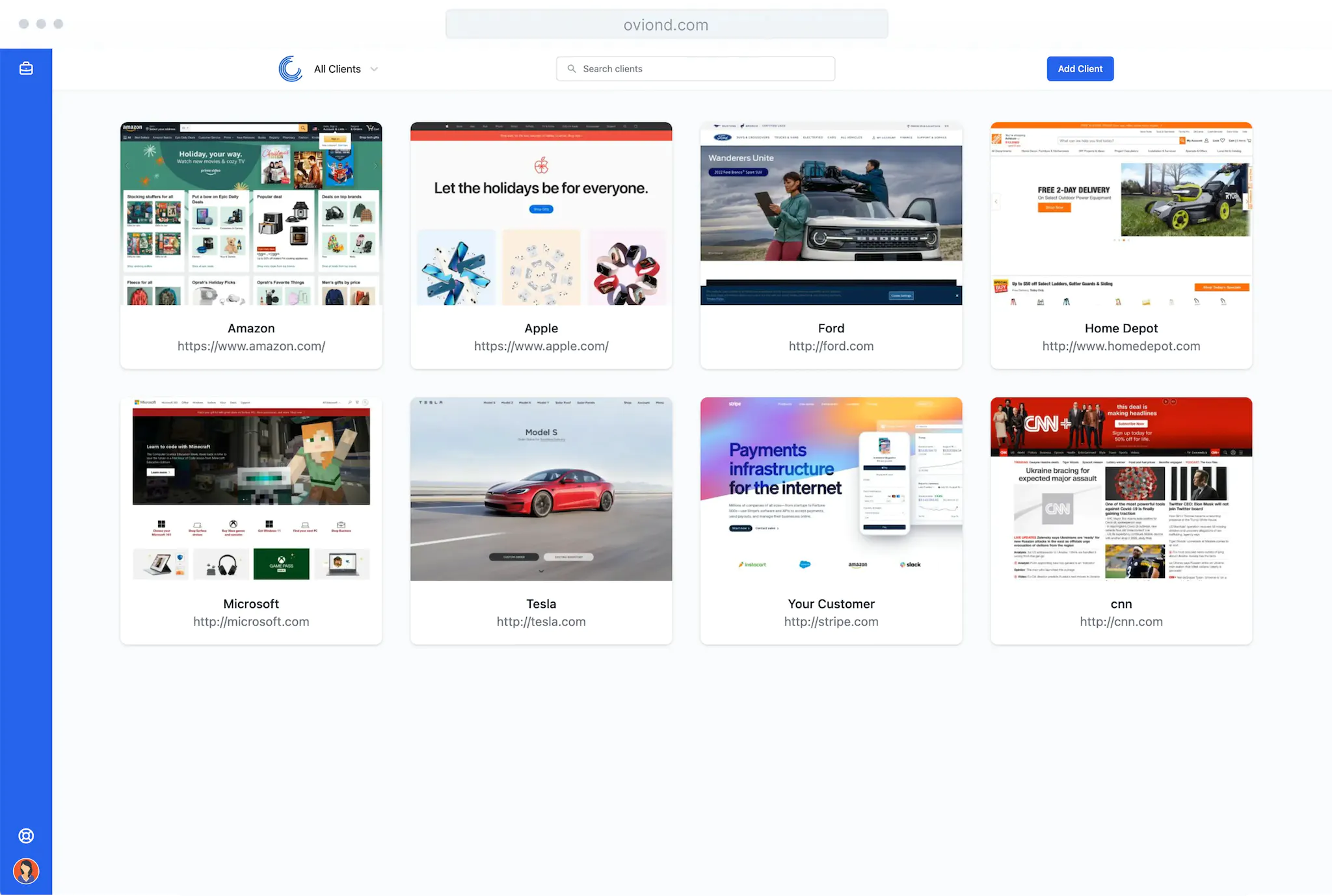 Broad Eligibility and Easy Entry
The program is open to everyone, not just Oviond customers. Whether you're a digital marketing agency, an influencer, a freelancer, or simply someone with a knack for referrals, you can join. Plus, there's no entrance fee, making it easy to get started.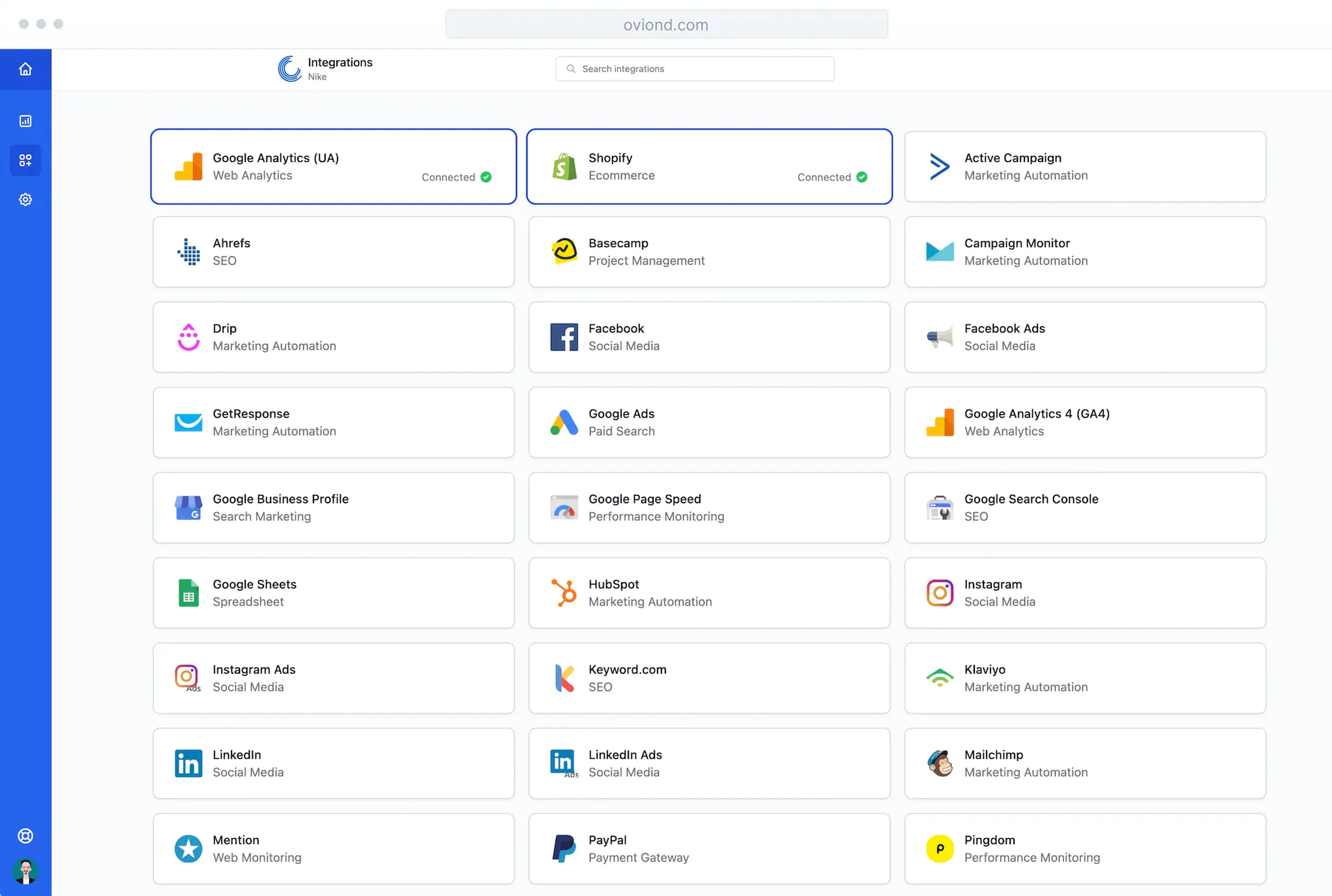 Comprehensive Support and Tracking
Oviond provides extensive support to its affiliates, including a variety of promotional materials and a dedicated tracking tool. The promotional materials help you effectively market the product, while the tracking tool allows you to monitor every step of the referral process, from free trials to sales, and most importantly, your earnings.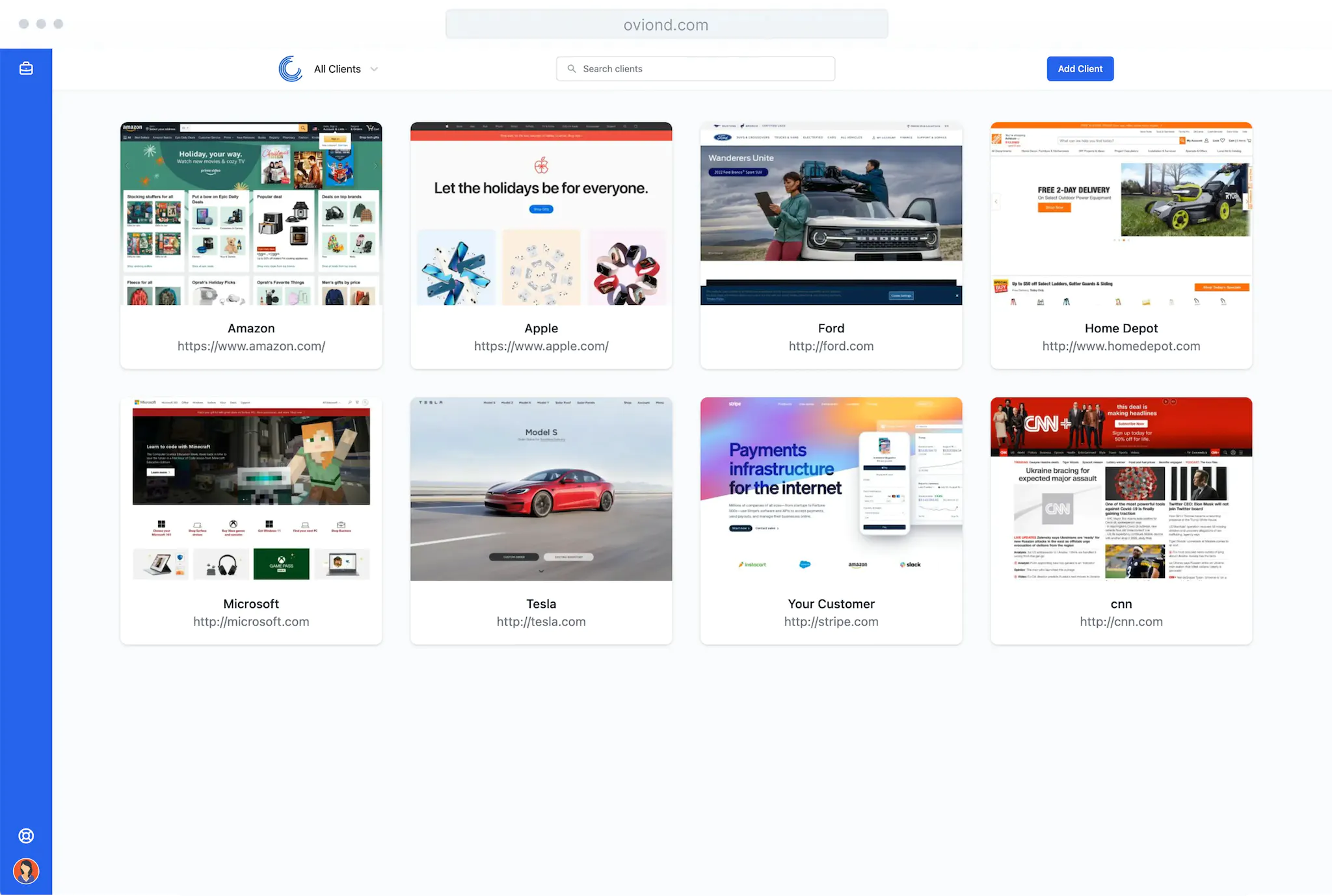 Who is Eligible for the Oviond Affiliate Program?
Our program is open to a wide range of B2B professional services. Here are some examples:
Digital Marketing Agencies
These are businesses that offer digital marketing services on behalf of other companies, typically those lacking in-house expertise.
These are individuals who have a strong presence in the industry and can sway potential buyers by endorsing or recommending products or services.
Whether an individual or a firm, business consultants provide management consulting services to help businesses enhance their efficiency and performance.
Freelancers are self-employed professionals hired by different companies to work on specific projects.
These are vendors that form strategic partnerships to facilitate the implementation of technical systems across platforms.
Accounting Service Providers
These are companies that offer a range of services, including payroll, bookkeeping, and other accounting-related processes.
Navigating the Oviond Affiliate Program: Your Questions Answered
From eligibility to payment details, we've got you covered. Explore our comprehensive FAQ section to learn more about the Oviond Affiliate Program
Turn Your Network into Net Worth
Join the Oviond Affiliate Program and transform your connections into a steady income stream.