Marketing automation has become an essential strategy in the digital marketing world. Automating the steps between marketing and sales not only saves businesses time but also allows you to nurture your leads in an effective and efficient manner.
Campaigns for marketing automation can be used in many aspects of any business, including emails, blogs, social media, and SMS.
Oviond has partnered with one of the biggest marketing automation tools out there! This tool has proven to help users run sophisticated multi-channel marketing campaigns in order to drive more sales with zero coding skills required. We are proud to introduce Drip to Oviond!
What is Drip?
Drip is a marketing automation tool aimed at building e-commerce businesses that run sophisticated marketing campaigns using email, SMS, and onsite pop-ups. Drip collects and organizes customer data that will enable retailers to use data to create marketing campaigns that will personalize and automate customer journeys at scale.
Drip has helped thousands of growing brands take their marketing to the next level. They have been able to achieve this by connecting with a large array of popular integrations such as Shopify and WooComerce and using powerful segmentation and automation features.
Drip Main Features
Now that you have had a better understanding of the importance of marketing automation and the value of a tool like Drip, let's take a closer look at key features offered in Drip!
Forms & Popups
This feature on Drip allows you to build engaging and on-brand forms to connect with potential and existing customers. Forms and popups can be personalized and you have full control over when they appear, what they offer, and who will see them.
Forms and popups are the most effective way to engage and convert with your audience on your website.
Email Marketing
Personalized email marketing to help you drive more revenue. Emails on Drip are made easy with a library of pre-built email templates that can be customized for your brand. Drip offers email and personalization to help your brand stand out and to increase conversions and maintain better engagement from your audience.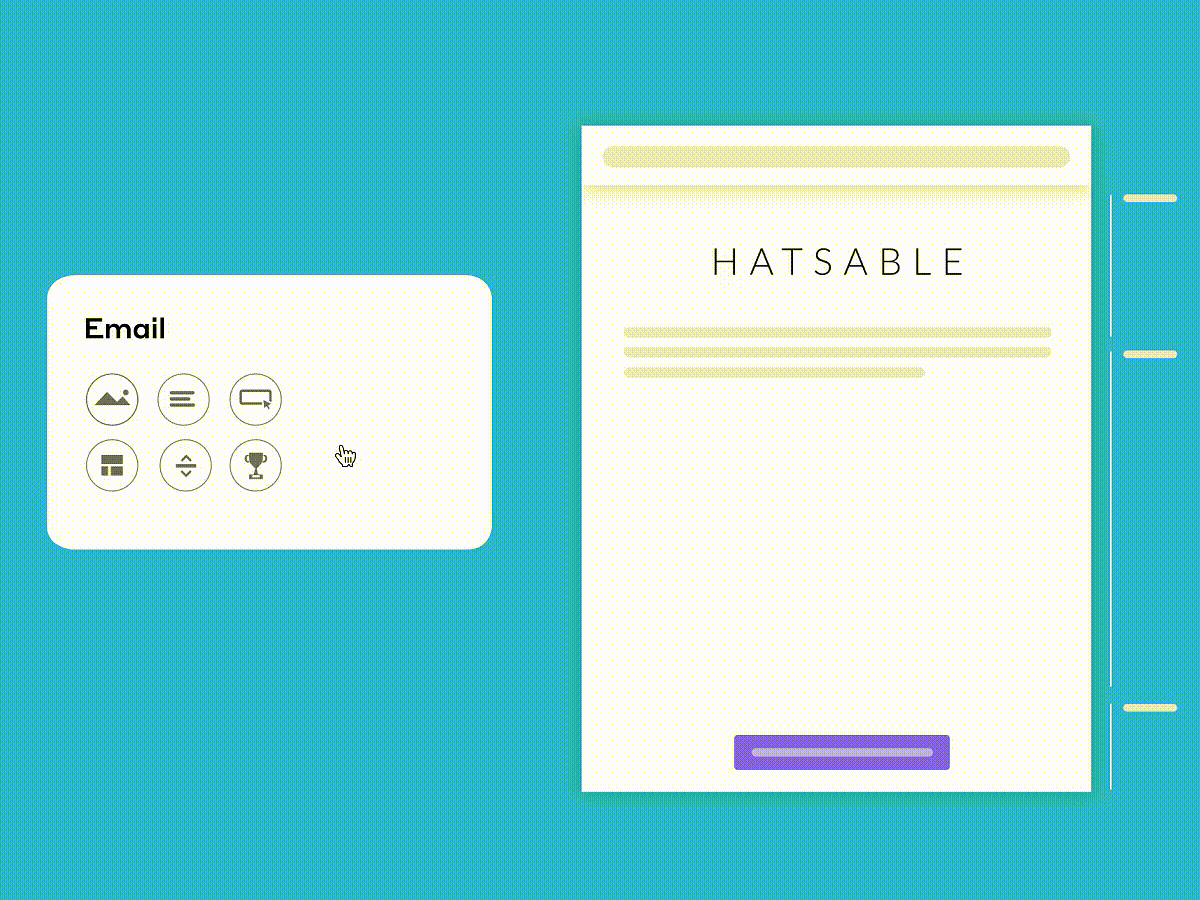 SMS Marketing
Drip offers a visual builder that lets you design the perfect SMS and gives you a preview of what your SMS will look like before you send it. SMS marketing is a great way to reach your customers wherever they are!
Automation
Pre-built workflows are an amazing feature on Drip that will help you build relationships with your clients from the day they join your list to their first purchase and beyond. These workflows allow you to schedule personalized emails and SMSs to your customers.
Segmentation & Personalization
Drip offers dynamic segmentation to take your marketing automation to the next level! Dive deep into who your customers are and what they value, and use dynamic segmentation to personalize the content you serve them.
Insights & Guidance
Understand the overall marketing performance by using the dashboards and analytics features Drip has to offer. Use these insights to help you drive more sales and understand your campaigns so you can increase conversions and repeat purchases amongst customers.
Ready To Take Your Marketing Automation To The Next Level?
Start your marketing automation reporting today. If you are not using Oviond yet, sign up for a 15-day free trial and connect your Drip account in seconds!