GetResponse is an email marketing and campaign management tool aimed at entrepreneurs in order to help them build and manage subscription lists to deliver newsletters and email campaigns.
GetResponse provides us with information on email lists by providing an overview of email recipient and campaign metrics that can be used in Oviond dashboards, reports and funnels with beautiful data visualization.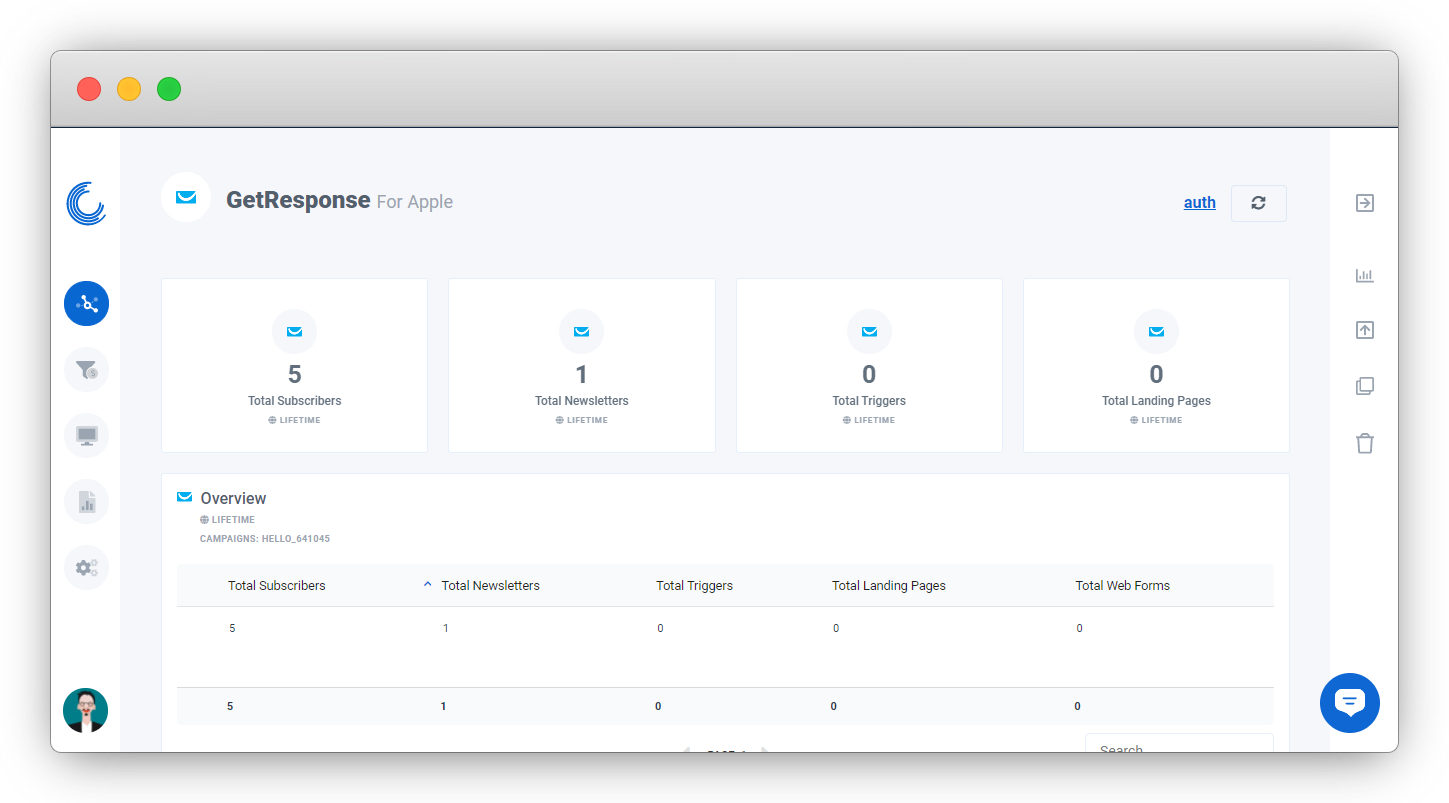 Using GetResponse On Oviond
GetResponse connects to Oviond using your GetResponse API key which can be generated from within your GetResponse account. This authentication only needs to be done once per GetResponse account.
We have a comprehensive help center article that will answer all questions around the authentication, permissions and limitations for GetResponse.
Once you have connected your GetResponse account to Oviond, it is also important to take note of how to effectively compile an email newsletter so that you can get the best results possible for your efforts. Take a look at our Components Of An Effective Email Newsletter blog here.
Data Available On Oviond For GetResponse Widgets
The GetResponse integration has a range of metrics and data views which are available when creating a widget on Oviond. You can view all the metrics and data views on your Oviond account once you have successfully connected GetResponse to your client project.
Top data views available on Oviond for GetResponse:
Top metrics available on Oviond for GetResponse:
Total Newsletters – The number of newsletters that are set up on your account
Total Subscribers – The number of contacts that are subscribed to a newsletter on your account
Total Triggers – The number of workflow conditions set up
Total Landing Pages – The number of first pages a site visitor is directed to when the referral comes from an external link
Feel free to let us know if you need any metrics or data views added for GetResponse on Oviond and we would be happy to look into adding these in for you.
Using GetResponse In Dashboards, Reports and Funnels
GetResponse widgets can be created in dashboards, reports and funnels on Oviond, and these reporting features are created using integration specific widgets for GetResponse. We have designed the widget builder to be completely intuitive, offering you the ability to report on data exactly how you would see it displayed in the GetResponse platform.
The data provided by GetResponse is an essential part of email marketing reports for clients who are performing email outreach campaigns or using emails to provide their subscribers with company updates or announcements through the use of newsletters.
Templates Available For GetResponse On Oviond
Due to the unique nature of campaign reporting, it is not possible for Oviond to provide templates for this integration. However, this does not limit you from creating your own GetResponse template for dashboards, reports and funnels. You can visit the GetResponse integration page on our website for more information about GetResponse on Oviond.
Custom templates that you save for GetResponse can be accessed from inside your Oviond account, when you click on ''Add Dashboard" or "Add Report" in a client project.
Ready to create your own GetResponse dashboards and reports now? If you still have some questions about GetResponse, please reach out to support.