PayPal is a service that enables you to pay, send money, and accept payments without revealing your financial details. It is a fast and safe way to send and receive money or make an online payment
Connecting PayPal On Oviond
You can connect your PayPal Business account to Oviond using your Client ID and a Secret Key.
We have a comprehensive help center article that will answer all questions around the permissions, limitations, reconnecting & possible error messages for PayPal
Data Available On Oviond For PayPal Widgets
The PayPal integration has a range of metrics that are available when creating a widget on Oviond. You can view all the metrics on your Oviond account once you have successfully connected your PayPal account to your client.
Top metrics available on Oviond for PayPal:
Number Of Transactions – The total count of completed transactions.
Total Customers – The total of your new and returning customers.
Total Sales – The total sales, including fees, for all payments for goods and services.
Average Selling Price – The average amount spent each time a customer places an order on your site.
Feel free to let us know if you need any metrics added for PayPal on Oviond and we would be happy to look into adding these for you.
Using PayPal In Dashboards And Reports
PayPal widgets can be created in dashboards and reports on Oviond and are available in a few pre-built templates.
Templates Available For PayPal On Oviond
We currently have a dashboard and a report template for PayPal available in Oviond. You are able to read more about these templates on the PayPal integration page on our website or you can jump straight into your account and add them to your client project.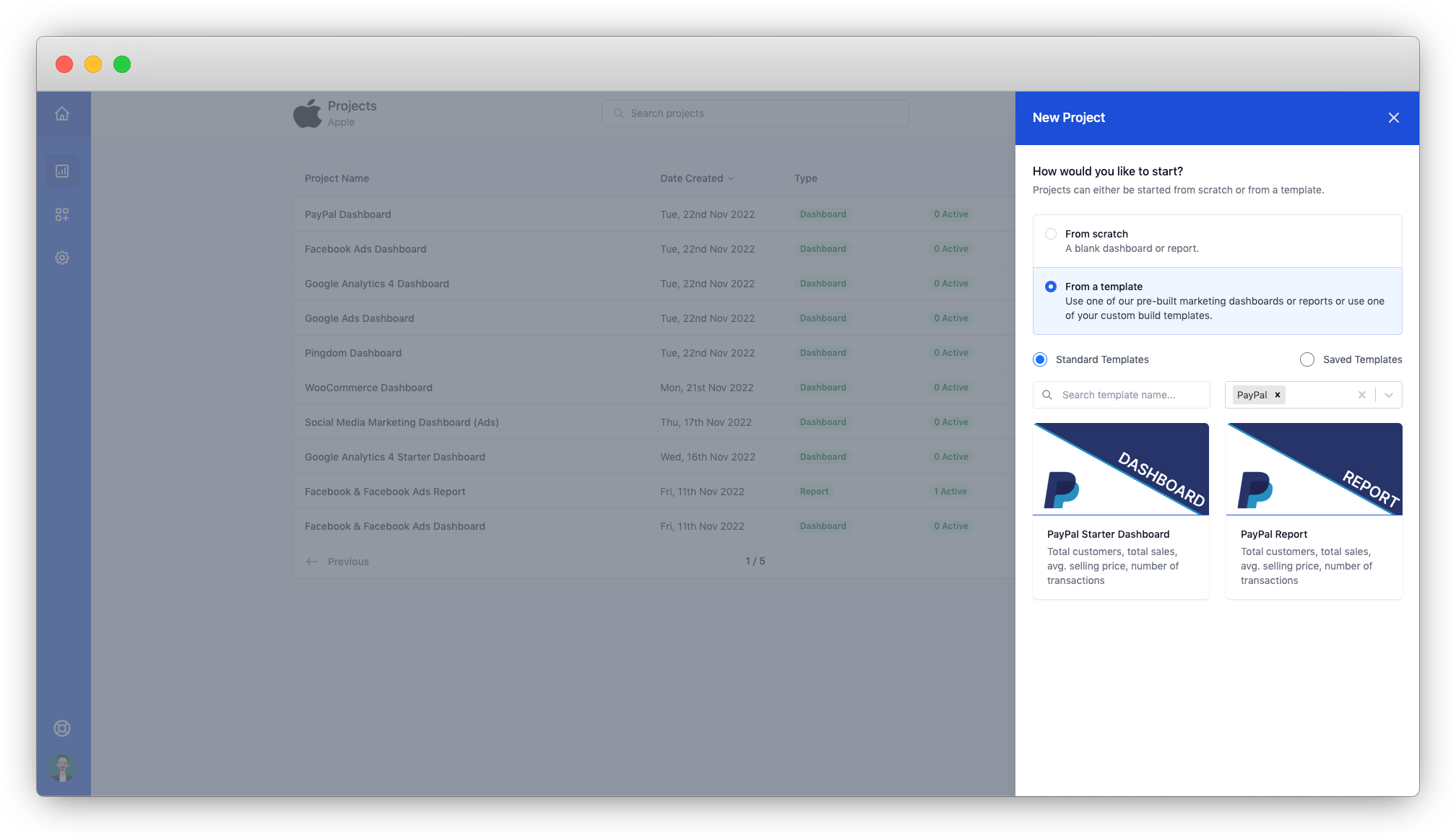 If you would like to combine PayPal data with other integrations in your dashboard or report, you can simply drag some of our PayPal Sections into your existing templates. Learn more about adding a section to a project here.
Ready to create your own PayPal dashboards and reports now? If you still have some questions about PayPal, please reach out to support.