What Is A PPC Report?
A PPC report is a document that is compiled to effectively show the performance across multiple pay-per-click campaigns. The KPIs used will depend on the goals the campaigns were created for and the report will answer a client's questions about all aspects of the PPC campaigns that are running for their business.
Typical PPC reports will include data for integrations such as Facebook Ads and Google Ads, however, this is purely dependent on your client's digital marketing needs.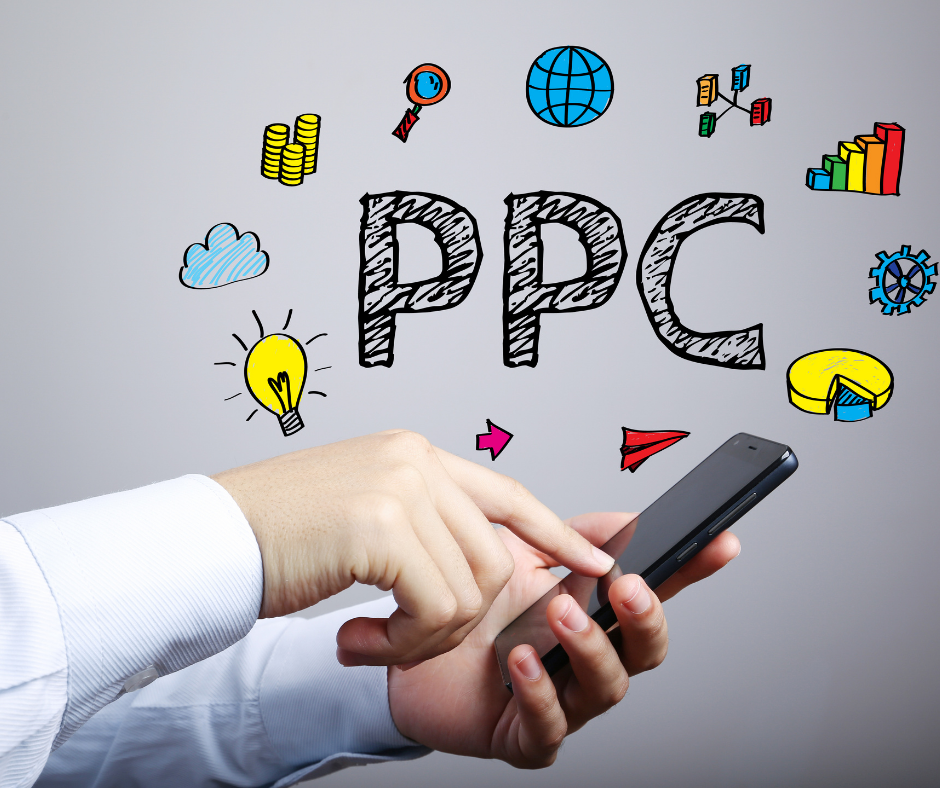 The Most Important Data To Include In A PPC Report
It's important to include multiple sections in a PPC report so that your client can get a clear understanding of how all aspects of the marketing campaign have performed. Most PPC reports include a section for Account, Campaign, Ads, Keywords, and Demographics.
A few KPIs to include in a PPC report are:
Impressions – to show your client their ad is being seen
Clicks – to show your client their ads are being interacted with
Click-Through Rate – to show your client how relevant the ads are to the viewers
Conversions – to show your client the goals of the marketing campaigns are being met
Cost Per Conversion – to show your client how much each lead/met goal is costing them
These are just a few of the metrics that could be included in a PPC report. You can read more about building the perfect PPC report in one of our other blogs on our website.
PPC Trends To Follow In 2022
Each year, PPC is evolving. Algorithms are changing and new features are being added. It is important for digital marketing agencies to stay up to date with these changes and understand what the latest trends are and how you can bring them into your PPC marketing.
1. Conversion Actions and Types
The types of conversions that can be tracked in PPC are growing each year. When you first set up your PPC campaign, you will generally use a number of Conversion Actions that will help you determine if your ads are reaching the desired goals. It's important to know if there are any new conversion types available on the PPC platforms and how they could benefit your campaigns.
Google Ads has recently introduced Conversion Goals which is a new feature that will allow you to group Conversion Actions at account or campaign level. This feature will allow you to tell Google Ads exactly what the Ads should be optimized for and the bidding will be optimized accordingly.
2. Responsive Search Ads
Google introduced Responsive Search Ads in 2018 and made them the default ad type in early 2021. We have still been able to run and edit existing Expanded Text Ads but Google has recently announced that in June 2022, we will no longer be able to create or edit Expanded Text Ads.
Google has been encouraging the use of Responsive Search and Display Ads since they introduced them and have been shifting towards a more automated approach of advertising in order to improve campaign performance. Their reasoning is that customer behavior is constantly changing and that advertisers need to adapt to these changes and the best way to do this is to adopt machine learning and Artificial Intelligence (AI) as part of our digital marketing strategies.
3. Mobile-Friendly Ads
This trend makes an appearance every year. The number of people using mobile devices is increasing each year and digital marketing adverts need to be optimized in order to stand out on mobile devices. Online shopping has increased tremendously over the past few years and as a result, mobile shopping continues to rise, making it imperative that PPC ads are mobile-friendly.
Many mobile marketing trends remain static each year but one type of mobile marketing that seems to be growing exponentially is Voice Search. In order for digital marketers to optimize Voice Search Ads, they need to understand how speaking and typing can produce different results in a search engine. Voice search has a more conversational style and digital marketers should target long-tail keywords for this type of advertising.
4. Keyword Match Types
Google removed the Modified Broad Match Type in July 2021 in order to make it easier for us to reach the right customers on Search engines. Towards the end of 2021, Google announced that they were going to be making improvements to Broad Match and that there would be some new rules for prioritizing keywords. The BERT algorithm technology is now being used in keyword matching behavior in order for Broad Match searches to be more predictable and precise.
5. Video Ads
Video ads have proven to reach more potential customers and that is why 2022 is the year for more digital marketers to adopt using video ads in their marketing campaigns. Platforms like TikTok and Instagram Reels have had increased engagement over the past 2 years.
With video becoming one of the most popular forms of content on the website, it is imperative that video content is optimized so that it reaches the right audience.
Ready To Use The Latest PPC Trends To Grow Your Business?
Now that you have had a look into the trends and strategies for PPC in 2022, you are now ready to provide your clients with PPC campaigns that will convert. Read more about PPC and other Digital marketing industry-related content in our blog.