What Is SEM?
SEM is the process of primarily using paid advertising in order to get a website to rank higher on search engine result pages (SERPs). This process is often confused with SEO as they are generally used interchangeably which makes it difficult to understand the difference between the two.
Read more in our blog SEO vs. SEM to get a better understanding of the difference between these 2 processes.
In order for SEM to be effective, you need to have an SEO strategy that will provide you with the keywords you need to include in your SEM advertising. The biggest benefit of SEM is that you have full control over who your target audience is and whether or not your ads will come up for the terms they type in on search engines. You are also not left competing for organic space as your paid ads will be shown on search engines regardless of how well optimized your website is.
Types Of SEM?
As mentioned above in the definition of what SEM is, it is the process of primarily using paid advertising in order to rank on SERPs, but this is not the only type of advertising that is used in SEM.
There are 3 main types of SEM that can be used to help rank a website on search engines and these are:
Pay-Per-Click (Paid advertising)
PPC is considered one of the most effective and quickest ways to get a website to rank on SERPs. Results for this type of SEM can be seen immediately and the ads will display in the sponsored sections of the search results on a search engine. Popular platforms used for PPC advertising are Google Ads and Microsoft Ads.
Local SEO
Local SEO is a type of SEO that is used to get a business listing to show up in Google Map results. These search results will be displayed in the middle of the SERP and are represented by a map with pins on it to show the various locations that come up for the local search. Results on this type of SEM can take between 2-8 months before showing up on search engines.
Organic SEO
Organic SEO refers to using unpaid, non-local processes in order to gain increased visibility on a website. These results are usually placed in between paid and local ads on SERPs and are triggered by keywords used in the keyword optimization of a website. Results on this type of SEM can take between 3-6 months before gaining any presence on search engines.
What Is An SEM Strategy?
An SEM strategy is basically the next step once an SEO strategy has been compiled if you want to include local and paid advertising on top of your organic SEO. Although SEO and SEM both refer to search engines, it's important to understand that the approach taken to creating an SEM strategy is not the same that would have been taken for an SEO strategy.
An SEM strategy should focus on how you can increase traffic to a website by using paid advertising. The strategy needs to outline what processes need to be followed in order to showcase your website on the top positions in SERPs.
Some benefits of using an SEM strategy are:
Creates a document that both your agency and client can always refer back to when monitoring the results of paid advertising campaigns
Builds trust between your agency and client as it gives the client an opportunity to see that you know what you are doing, and all plans for the implementation of the paid advertising can be reviewed and approved before they start running
Gives you the ability to optimize, promote, engage and measure the results produced by paid advertising on your client's marketing campaigns.
Defining a target audience for your paid advertising campaigns is accurate, especially if you understand the needs of the audience
Researching on which types of paid advertising to invest in can be completed during the SEM strategy
Budgets to be used across all paid marketing channels are clearly defined during this process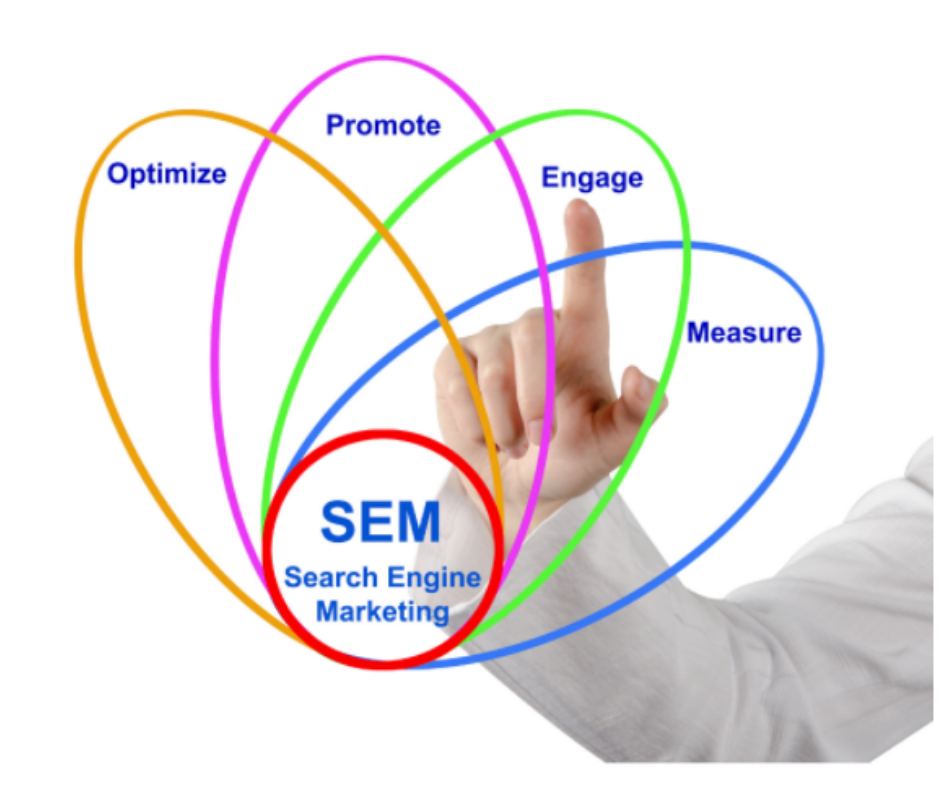 Steps To Follow When Creating An SEM Strategy
Here are a few simple steps to follow when putting your SEM strategy together:
Identify the service/product you want to advertise through paid marketing channels
Define the audience you want to reach
Choose which paid marketing platforms you want to use
Set budgets on your paid advertising
Setup your paid marketing campaigns on the chosen platforms
Analyze and measure the results
SEM Strategy To Set You Up For Success!
Compiling an SEM strategy for the first time can be challenging. It is important to focus on understanding what your client's business is all about and what they aim to achieve from SEM. Knowing this and understanding SEO and SEM are a recipe for success in putting together a great SEM strategy for your client.
Read more about digital marketing and agency tips in the blog section of Oviond.