Digital marketing can work for businesses in any industry. A digital marketing strategy is implemented by focusing on what makes one business different from another. It is an essential part of any business as it is the tool that creates brand awareness and converts leads. Businesses use digital marketing to generate high-quality leads and get marketers accurate results in real-time.
We are living in a time when marketing technology is moving so fast and the behaviors of consumers are always changing. There are certain things that cannot be ignored when it comes to the evolution of digital marketing, marketers need to adapt by changing their old methods in order to keep up with the trends.
Digital Marketing Trends in 2020
1. Chatbots
Chatbots are an AI-based technology that have become a very popular trend in digital marketing over the past couple of years. Now, in 2020, the use of chatbots has increased tremendously in the industry and instant/real-time messaging has become a massive trend. Chatbots are becoming more sophisticated and capable of handling more complex requests.
Some statistics around chatbots in 2020 from LinchpinSEO:
Chatbots can help businesses save as much as 30% of customer support costs
There are more than 300,000 active chatbots on Facebook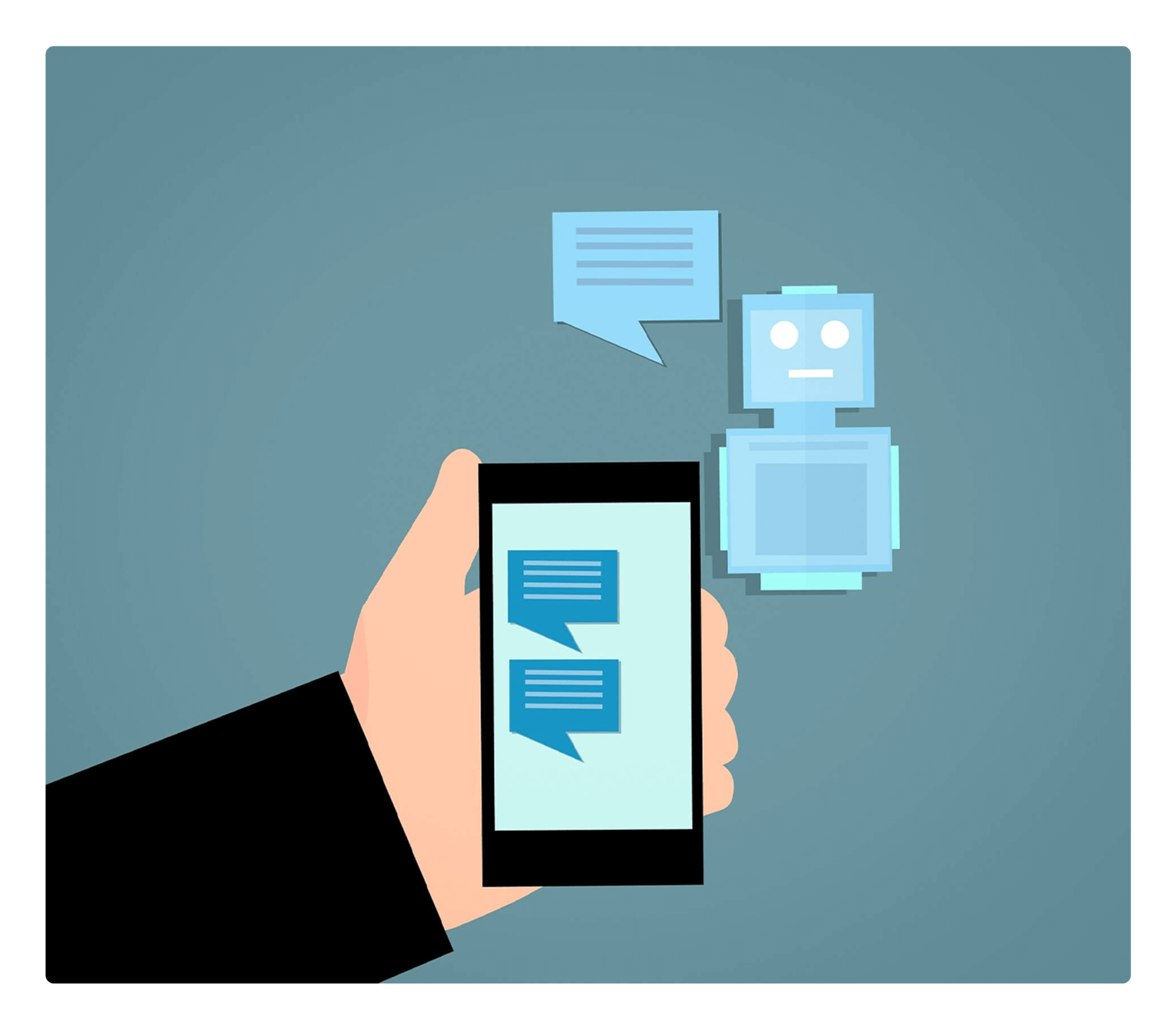 Benefits to using a Chatbot:
Customer Satisfaction will be improved as questions can be answered in real-time and responses are more accurate
Time will be saved due to quicker responses and customers will be able to make faster decisions
Helps you save money. Even though you would still need to hire someone to manage the communication with visitors to your website, the costs will be saved because the chatbot will answer all the common questions for you.
2. Smart Bidding on Google Ads
As defined by Google, Smart Bidding is a subset of automated bid strategies that optimize for conversions or conversion value. This type of bidding on Google Ads has expanded and grown in the digital marketing world since Google introduced it in 2016. This automated bidding strategy can save you time and improve a company's ROI (Return On Investment).
The Smart Bidding Strategies that are available on Google are:
Target ROAS
Target CPA
Enhanced CPC
Maximise Conversions
Maximise Conversion Value
Smart Bidding is not necessarily a strategy that will work for everyone. Google does not know your business so you need to ask yourself if an automated approach is the right call for you.
Smart Bidding will work for you if:
You are looking to increase conversions
You are looking to save time and not spend hours on end creating the perfect Google Ads campaigns
You have a small business and you are trying to create brand awareness
Smart Bidding will not work for you if:
You have a certain budget that you need to stick to each month
You need to keep a very close eye on the data being used
You want immediate results (Google will take some time to learn your campaigns)
‍
3. Personalization
Personalization is what will tell your audience that you are keeping in mind their preferences and their needs. The ultimate goal in any industry is to get your customers to convert. Your customers are more likely to convert if they feel that they have been heard and that their needs are important to you.
Here are a few ways you could incorporate a personalized approach into your marketing strategy:
Have a strategy in place – get to know your audience first. Consumers are tired of seeing ads that have nothing to do with them.
Use segmentation – create customer segments based on their interests and preferences and only send them information that is relevant to them.
Email marketing – make sure that your emails are as relevant as possible in order to increase customer engagement, increase customer retention, and to decrease conversions.
4. Facebook Group Marketing
One of the biggest trends in social media marketing in 2020 is Facebook Group Marketing. Social media communities are important to consumers and being able to communicate with people who have the same goals as them gives them a sense of belonging.
Facebook Group marketing works great for smaller, private communities. The aim of these groups is to give like-minded people a platform on which they can interact with each other and share experiences. This type of marketing is a great way to increase brand awareness and promise business growth.
5. Video Marketing
When it comes to selling products and services online, video marketing is a definite YES! Video marketing is more likely to engage your consumers than any text-based content. Video marketing allows you to deliver information in a more visual and interactive way.
Trends in Digital Advertising in Video Marketing for 2020 are:
Video Podcasts
Vlogging
Live Streaming
Shoppable Videos
Video Ads
It is time for digital marketers to adapt to these new trends and to connect with their consumers in new and exciting ways in order to make their experience simpler and more enjoyable. If you are interested in reading more about digital marketing trends and KPI's then go check out the rest of the posts on our blog!
"We need to stop interrupting what people are interested in and be what people are interested in." –Craig Davis, former Chief Creative Officer at J. Walter Thompson