Oviond +
Campaign Monitor
In just a few clicks, your Campaign Monitor data is readily available for use across your Oviond account and associated projects.
Start your free 15-day trial, no credit card necessary.
Digital marketing monitoring and reporting simplified
Feature packed digital marketing monitoring and reporting software
White Label
We offer the ability to fully white-label your account with a custom domain and custom branding to match your corporate identity.
Template Library
Oviond has 120+ ready made templates offering a range of common KPI's and metrics. You can also create your own custom templates.
Drag & Drop Builder
Easily move widgets, text boxes and media on your Dashboards, Reports & Funnels. Sorting of data has never been so effortless.
Done For You
Oviond offers you a product setup to get your data fully tranferred over from your previous reporting tool and onto our platform.
Automation & Data Auto Refresh
Set data auto refresh on Dashboards and facilitate your Report distribution by automatically sending reports to your clients via email.
Multiple Client Management
We offer seamless client management, by managing multiple websites and marketing channels in one place on separate client projects.
Blended Data Widgets
Create widgets that include metrics from multiple integrations to get the true value of your clients performance in one widget.
Share By Link, Email Or PDF
Share Dashboards, Reports & Funnels with clients by using a shareable link, creating a PDF or emailing directly from your account.
Key Features Of Campaign Monitor
Engaging Email Campaign
Personalized Customer Journeys
Create Smart Segments
Oviond + Campaign Monitor
Connecting a new integration can often be stressful. How do you know if your account is set up correctly when you're working with so many different platforms? Sometimes something as simple as a permission level can prevent you from connecting that integration to Oviond. In this article, we will be helping you understand how to get started with Campaign Monitor on Oviond.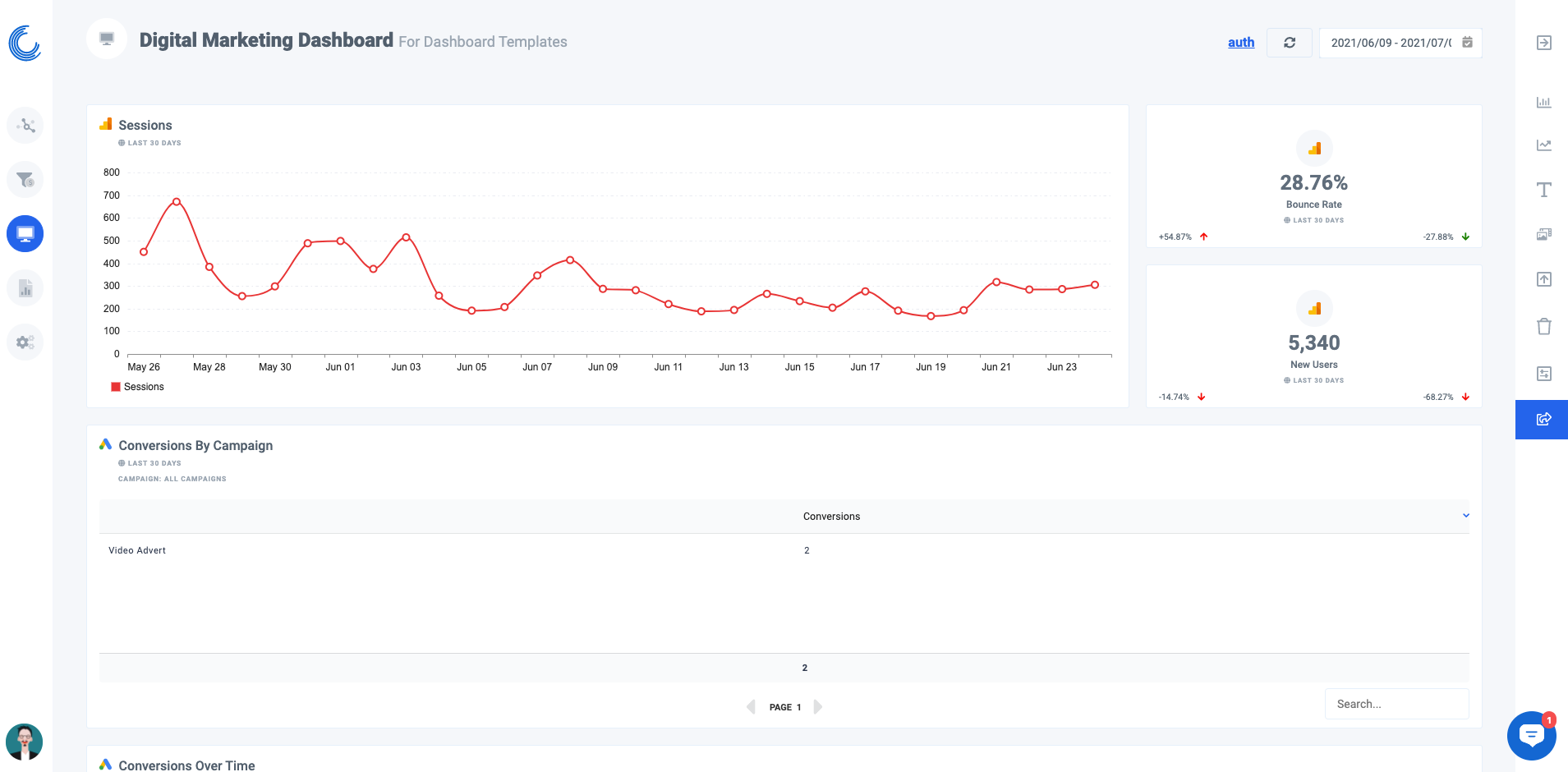 Learn More About Campaign Monitor
There are various tools available online to help monitor, track and report on the effectiveness of your email marketing campaigns. Not only does it provide you with insights that you need to effectively reach out to your customers, but it also provides you with features like automation and optimum sending to ensure you are chatting to your customers in the right place, at the right time.
We here at Oviond understand the importance of email marketing in 2021 and that is why we have partnered with one of these great tools, Campaign Monitor!
Top Campaign Monitor Metrics
Here are the top Campaign Monitor metrics
List Deleted Subscribers

The number of subscribers who have been removed from your lists.

Campaign Opens

The number of people on an email list that opens a particular email within a campaign.

Campaign Spam Complaints

The number of reports made by email recipients against emails they don't want in their inbox.

Campaign Unsubscribe

The number of people who unsubscribed from a campaign using an unsubscribe link within an email.

List Active Subscribers

The number of subscribers that are not unconfirmed, unsubscribed, hard bounced, or deleted.

List Bounced Subscribers

The number of subscribers that have hard bounced, and therefore are unable to deliver emails to.

Campaign Clicks

The total number of people who clicked a link, divided by the number of unique opens, expressed as a percentage.

Campaign Bounces

The total number of emails that bounced due to a temporary or permanent failure or rejection within a campaign.
Campaign Monitor Templates
Coming Soon!
Connect all your marketing tools in one place and get more out of them than ever before
Feel like you're drowning in marketing data? Save time and increase efficiency by getting all of your marketing data into one place.
Sign up for free
Start your free 15-day trial, no credit card necessary.